We pride ourselves on world class personal customer service, value, customization and performance.
Welcome to XGaming Systems Australia! We are a homegrown tech company where we take pride in offering top quality personalised customer service above others along with the best value price for performance tech products on the market!
Rest assured when you contact us, you are speaking with a real, highly trained and qualified staff member ready to find the perfect solution for you. Whether it's a next gen powerful Gaming PC you're after or a simple home computer to check emails on we've got you covered!
12th Gen System Upgrades Now Available
Looking to play new and spec heavy games? Wanting more power and performance for smoother gameplay?
At XGaming Systems, we do not believe in proprietary parts like some of the major brand systems. That's why all of our systems are fully customisable and upgradable. We have several basic upgrade packages available, however if you are specific specifications, or something not on offer, get in touch with us and we can give you a customised quote.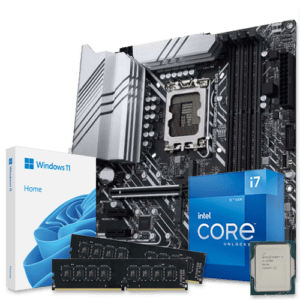 Sale!

Case Customisation Available!

Galaxy

Incl. GST

| | |
| --- | --- |
| | Intel Core i5-12400F Processor |
| | Nvidia GeForce RTX 3060 8GB Graphics Card |
| | 16GB DDR4 Memory |
| | 1TB Solid-State Drive |
| | Microsoft Windows 11 Home |

Select options

Sale!

Case Customisation Available!

Oblivion V3

Incl. GST

| | |
| --- | --- |
| | Intel Core i7-6700 Processor |
| | Nvidia GeForce GTX 1660 6GB Graphics Card |
| | 16GB DDR4 Memory |
| | 480GB Solid-State Drive |
| | Microsoft Windows 10 Professional |

Select options

Sale!

Case Customisation Available!

Alpha V2

From:

Incl. GST

| | |
| --- | --- |
| | Intel Core i7-8700 Processor |
| | Nvidia GeForce RTX 2070 8GB Graphics Card |
| | 16GB DDR4 Memory |
| | 1TB Solid-State Drive |
| | Microsoft Windows 10 Professional |

Select options